Heart Hug From God – Daily Devotional
"We urge you, brothers, warn those who are idle, encourage    the timid, help the weak, be patient with everyone."
1 Thessalonians 5:14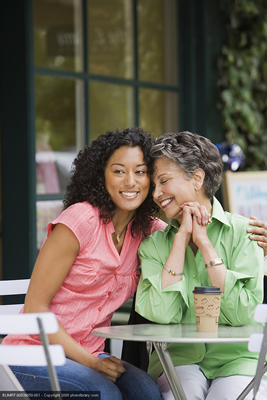 As I struggled yesterday with a concern, several people encouraged me. One called. Another sent an email with words of encouragement, and one sent a text message. I was reminded that God is sovereign and I can take all my concerns to Him.
Do you remember the story of Naomi and Ruth? These two women encouraged each other at a very discouraging time in their lives. Naomi's husband and two sons had been killed and she was returning to Israel with one of her two daughters in law. Ruth, Naomi's daughter in law, was alone herself now, and she chose to go to Israel with Naomi rather than return to her father's home.
We all have these encouragers in our lives today. Who encourages you? (Romans 1:12) Take time to notice all the ways God encourages you in your day. Whether it is through His word, the words of others, circumstances or just a silly thought, God cares about you and wants to encourage you. Also, look for ways to be an encourager to someone else. There are people all around us who need a kind word or maybe just a smile. Let God use you to lift someone else's spirit.
Just as Ruth and Naomi encouraged one another, look for how God is using you to encourage another today.